Bodywork & Movement Training
Our Policy
Respecting each other's time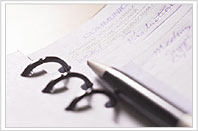 Missed Appointments
When you book an appointment with me, that time is set aside for you - and ONLY you. I never double book and I try to always be ready for you when you arrive. In return, I ask that you keep your promise and show up for your appointment on time.
Please understand that therapists only get paid when they deliver a service... therefore missed appointments are costly and prevent me from catering to other clients.
That said, my policy is simple. If you do not show up for your scheduled appointment, and you have not notified me at least 24 hours in advance, you will be required to pay the full cost of the treatment as booked.
Cancellations
In the event that you unable to keep your scheduled appointment with me, please contact me by phone, text or email at least 24 hours prior to your appointment. If you do not reach me, please leave a message in my voicemail. If I do not hear from you within this time frame, and you do not keep your appointment, the above policy will be applied.
Purchasing Packages
Discounts on packages of massage and bodywork services are intended to encourage clients with chronic issues to receive regular bodywork in order to resolve their issues. A package of five massages is to be used within six (6) months. If there is a remainder of massages after a six month period a discount will not apply and the client will be charged the full amount for the remaining sessions. Packages can not be used as gift certificates and are only to be used within a household. Thank you for your understanding.
Note: I recognize that no one is perfect and there are circumstances that are out of your control (sudden illness, family emergencies, etc.) and so I may make an exception to the above policies on those rare occasions.